We're currently rebuilding our knowledge map store and upgrading the contents to take advantage of advances in MindManager capabilities. Knowledge maps in each category / sub-category will appear in due course.
Once we seriously began using MindManager – the world's best information mapping software – as a business mindmapping tool back in 2002, we soon realised we could…
Map geographic space in a different kind of way by capturing the entities within it as branches in a MindManager map, arranged in a visually structured 'tree diagram' framework that still preserves the hierachical relationships between them.
Add hyperlinks to public domain knowledge resources about the entities to the branches (including multiple links on a single branch) – be they official, definitive or just plain old useful – making them more easily discoverable and accessible with a few mouse clicks whilst retaining the 'bigger picture' context.
Add contextual knowledge by incorporating some of the information contained in the linked resources as visual elements embedded within, or attached to, the branches – such as images of 'traditional' geographic maps (eg. location maps) or basic geo-statistical data like size and population) – 'knowledge seed branches' are created which are mini knowledge portals in their own right.
So starting with the ISO3166-1 and UN Geoscheme (data table) global standards, before long we had created our first world knowledge atlas map, with 1000's of links to knowledge resources about the countries of the world and the macro-geographic regions and sub-regions in which they sit.
Then we realised that, like the 'traditional' geographic map equivelant, we had created a 'base map' framework upon which additional, more specialised, content could be added to create all sorts of different knowledge maps about the countries of the world.
Intrigued, we applied the same technique to the humble calendar – the atlas for 'time space' – and our calendar knowledge maps were born… These also crossed over to the 'geographic space' when we added links to the national days of every country of the world, as well as calendars for specific countries…
In fact pretty soon we realised we could apply this new visual mapping technique to any 'space' of human interest and endeavour, be it physical, virtual, conceptual or whatever. And that the knowledge maps of the space could help people answer the basic questions that many teams, organisations and communities spend a lot of their time & resources trying to find answers to…
What are the important 'things' that make up this 'space' we are interested in?
What is the 'spatial' / hierarchical relationship between them?
What do we know about them?
Where are those knowledge resources to be found?
How do we access them
As we continued to create knowledge maps of important 'spaces' in the world and began to fully appreciated their power, we thought why not make them available to everybody? There must be many individuals / teams / organisations / communities that would benefit from more easily discovering & accessing the knowledge they need so they can spend their precious (and usually limited) time & resources actually utilisisng it to do what they need to do, rather than scrolling through endless search results (assuming they knew what to look for in the first place of course).
And so we opened our online, digital download, knowledge map store, and began offering our knowledge mapping services to the world…
We make our knowledge maps available to download in 2 formats –


MindManager (.mmap) format for full featured viewing, amending and adapting using MindManager software. These can be imported into other 'mindmapping' software applications, but with caveats.

HTML5 (.html) versions of our maps (published using MindManager's unique HTML export fature) can be viewed by anybody, in any modern web browser software, on any digital device, without the need for any software plugins, as stand-alone files or embedded in web pages, on(or off)-line (once dowloaded).
Find out more below…
Browse our main categories below, which link to the map listings further down this page. Can't see the map you want, or you'd like us to amend / adapt a map for you? See our bespoke knowledge map creation services…
Geography Based (Atlas) Maps
Geographic 'space' is one of the fundamental concepts that we humans have invented for making sense of, and mentally & physically structuring, our world and everything in it. Indeed for over 2,000 years we have been perfecting the art & science of cartography to record what things of particular types exist where within a defined space, both for ourselves and so we can easily communicate it to others.
Our atlas knowledge maps provide an alternative visual framework to 'traditional' geographic maps for visually recording & communicating what 'geographically defined things' of a particular type exist in the real world, and the relationships between them – be they at global, international, national or local level.  However they also serve as both an index of, and a virtual portal to, all the definitive / official / plain old useful knowledge resources that currently exist about these 'things' in the public domain, and so can be freely accessed with a couple of mouse clicks.
With potentially 1000's of branches – each of which can have multiple attached hypelinks & tags, or embedded images and data elements – they are information rich, visually engaging, intuitive to navigate, and retain the 'big picture' context. They are also more versatile and much easier to adapt & share 'on the hoof'.
Are you all sitting comfortably? Then we'll begin…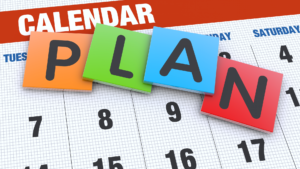 Time Based (Calendar) Maps
Time – or rather the measurement of the passing of it – is another of the fundamental constructs us humans use to make sense of our world and organise what we do in it. The calendar / diary is the fundamental tool we have invented to break time down into human-sized, hierarchical chunks – years, months, days, hours & minutes – within which the different aspects of our indivdual & collective lives can be planned, scheduled, recorded & managed.
Our range of calendar knowledge maps of generic, past, present and future years provide – with or without sub-branches for 500+ annually recurring, internationally (and nationally) significant events complete with multiple links to public domain knowledge resources about them – provide the alternative visual framework to help users keep track of, and manage, their own time, and create time lines for planning the future or archiving the past (down to the nearest second if you wish)! Think of the usefullness of your existing calendar with the added versatility of a MindManger map that enables you to add your own 'events' "on the hoof" along with links to documents and knowledge resources.
Watch our walk-through video of a previous version of our calendar to give you an idea of what our calendar maps are about. .
What users have been saying about our knowledge maps…
By 're-casting' the every day tools we use to manage our world - such as atlases and calendars - in the form of visually structured, multi functional, digital knowledge maps, we can more easily connect with existing international, national & locally produced knowledge resources. This helps us, our communities and organisations avoid re-inventing wheels, better connect with each other, and do what we need to do quicker, easier and with a lot less stress 😉
I am managing IT global projects with team members and stakeholders in different countries / continents. This calendar [knowledge map] application enable at a glance to see bank holidays / national / religious events with an explanation in addition. Those explanations are a great facilitator to develop team spirit during our virtual meeting as I can exchange with each attendant on her/his national event.
Great to have all the links in the Travellers Knowledge Atlas in a single file. I downloaded it to my phone so I can look at it whenever I need to. I can also connect with the basic info I need with one click from the map rather than wading through google search results, especially handy when internet connection is limited. Have used for work stuff too.
Excellent collection of Wiki information at our fingertips!
Countries Of The World - General & Geographic Knowledge Atlas
Are you all sitting comfortably? Then we'll begin…
In our countries of the world atlas maps all the knowledge link sub-branch collections sit within the base framework of knowledge seed branches for each country – as officially defined by ISO-3166-1: Codes For The Representation Of Names Of Countries – arranged as sub-branches within an 'org-tree' base framework of seed branches of UN defined Macro Geographical (Continental) Regions And Sub-Regions. Seed branches are differentiated from other map branches by the rich range of visual knowledge elements embedded within, or attached to, them that provides a 'base level' of contextual knowledge & knowledge resource links about the subject (see the 'Seed Branches' tab for a complete description).
Please share this page with your networks and others you think will benefit from our visual working.